Celebrity Divorces Can Be Pretty Harsh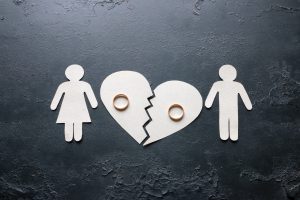 It's always hard when any couple divorces. A divorce means the end of a relationship and the end of the promise of living happily ever after. A divorce causes emotional trauma for everyone involved. The children suffer because they often have no control over the outcome and who will have custody. The financial trauma can be extremely difficult. For most spouses, living apart is much more expensive than living together. Spouses rightfully worry about who will keep the marital home, what will happen to any businesses, and whether one spouse will be required to pay alimony.
Celebrity divorces can be even tougher. In fact, celebrity divorces have become so common that they're almost expected. It seems like a miracle when celebrities are married for 10 years or more. On one hand, celebrity couples normally have their own significant assets, so you would think there would be less fighting over the finances. On the other hand, celebrity splits can be quite contentious if one spouse is more financially successful than the other.
Property division, custody, and alimony disputes among celebrities can go on for years. Stories about contentious high-asset divorces have even been a common theme in the movies, with one of the most famous about a bitter divorce being The War of the Roses starring Michael Douglas and Kathleen Turner. However, a real-life tale of celebrity divorce in the news is being called "controversial" and "cruel."
Geena Davis and Dr. Reza Jarrahy
A recent celebrity divorce recently profiled in The Things illustrates just how hard divorce can be for everyone, but especially the non-celebrity spouse. Actress Geena Davis, who starred in movies such as A League of Their Own and Beetlejuice, recently divorced her fourth husband, Dr. Reza Jarrahy. According to the story, Geena Davis' movie success hasn't been realized in her personal life. She's still looking for that perfect mate.
In 1981, Davis married a man named Richard Emmolo. The marriage terminated in 1984.
Davis then became involved with actor Jeff Goldblum. The couple starred in two movies – The Fly and Earth Girls are Easy. David and Goldblum married in 1987 and divorced four years later.
Davis' third marriage was to a director, Renny Harlin, in 1993. That marriage lasted five years. Harlin directed Davis in the films Cutthroat Island and The Long Kiss Goodnight. Arguably, according to the writer of the story on Davis's divorce, Davis never recovered from the poor reception Cutthroat Island
Davis then started a relationship with Dr. Reza Jarrahy. That marriage lasted a fairly long time, for a celebrity marriage. The couple was together from 1998 until their "divorce" in 2017. Divorce is in quotation marks because Davis claimed that she and Dr. Reza were never married. Dr. Reza disagreed. The couple did have children together in their common-law marriage.
According to a Page Six report, Davis and Dr. Reza Jarrahy's divorce was "very unfavorable" to him because he "agreed to settle just to put this behind him and be free of the nightmare Geena has caused for him." The report states that Davis' "priorities since day one have been to preserve her lifestyle and wealth above anything else." Because the couple dragged out their divorce issues for over five years, they amassed over $1.5 million in legal fees.
A source told Page Six the battle drove Reza to the brink of bankruptcy, "…meanwhile Geena continued to live in their Palisades mansion with the kids, oblivious to the pain she was causing her family. Her lifestyle didn't change a bit."
Other notable 2022 celebrity divorces
According to People Magazine, another notable breakup between famous married couples included
Billy Ray & Tish Cyrus. These two spouses are divorcing after being married for 28 years. In a joint statement, the couple, who have five adult children, said the split is amicable.
Several famous couples who weren't married also announced they were breaking up. Normally, breakups between non-spouses aren't contentious. If there are children in the relationship, agreements or orders need to be entered to determine the custody/parenting plan arrangements and child support.
Premarital and postmarital agreements
Many celebrity spouses can avoid public legal disputes through the use of a premarital or a postmarital agreement – sometimes called prenups or postnups.  A premarital agreement is a contract between two people who are about to marry that attempts to settle any financial disputes in the event the marriage doesn't work. Spouses can also enter into a postnuptial agreement after marriage to resolve economic disputes in the event one spouse files for divorce.
When one or both spouses are celebrities, they often have a home (or several) and many valuable assets. Given that some celebrity marriages don't last a long time, a prenuptial agreement is a way to ensure wealthy spouses keep the assets they owned before the marriage after the divorce. A prenuptial agreement can also resolve whether one spouse, such as the celebrity spouse, will pay alimony in the event the marriage ends.
Another reason celebrity couples enter into prenups and postnups is to avoid the media exposure that comes with being celebrities. Of course, prenups and postnups aren't always a perfect solution for celebrity couples. Some performers' careers might take a nosedive, causing their financial fortunes to tumble.
Our lawyers are skilled at preparing premarital and postmarital agreements. These contracts can help resolve the property division and alimony parts of a divorce. If there is a valid prenup/postnup, then the terms of that agreement resolve the economic disputes without any litigation. Prenups and postnups, however, cannot resolve issues of child support or child custody.
At Epperson Law Group, PLLC, our caring family lawyers understand the unique difficulties spouses and parents face when a marriage ends. We have more than 70 years of combined experience. Our lawyers thoroughly review your personal and financial concerns. Many divorce disputes do settle, either through negotiation, mediation, arbitration, or the collaborative divorce process. If your spouse is being unreasonable or difficult, we can argue your family law rights before a judge. Our lawyers meet clients in Charlotte, Boone, and Weddington. Call us at 704-321-0031 or fill out our contact page to schedule a consultation.