How to Hire a Family Law Firm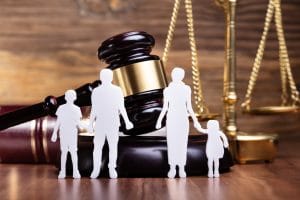 Divorce is an extremely traumatic experience.  At precisely the time in your life when you are the most vulnerable, you're asked to make calm rational decisions about your economic and emotional future. If you have children, the trauma increases dramatically because children's lives are turned upside down when their parents divorce. Some children feel responsible for the breakup when they are not, and suffer anxieties about their relationships with their parents, their schooling, and their friends.
There are numerous considerations to review before hiring a family law firm. Not every family lawyer is the same. You need lawyers who can compassionately but clearly advocate for your rights. You need lawyers who understand the practical, emotional, and financial issues involved with your divorce. You need attorneys who will answer their calls instead of having an associate advise them.
At Epperson Law Group, we have 70 years of combined experience representing people who are going through a divorce. We've earned the respect of our clients, the professionals who work with families going through a divorce, and with other family lawyers in Charlotte, Boone, and Weddington. We represent and advise clients based on our experience and what is best for yourself and your family.
We're earned this respect and esteem for the following reasons:
Our work with clients
We have five lawyers, two men and three women, who are experienced family lawyers. Our lawyers ask the right questions because we understand many people going through a divorce just don't know where to start or what they should be asking. We'll guide you through the divorce process from the initial interview through every phase of the process.
Our family lawyers start each conversation by getting to know you. We want to know who you are, why you are getting divorced, what worries you have, your financial goals, and what dreams you have for you and your children.
We'll ask detailed questions about your personal background, your spouse's, and your children's. Examples include how long have you been married, when and where were your children born, your and your spouse's education and work experience, where your children attend school and how they're doing, and many other questions about your daily life.
We'll ask more questions about your finances. Do you have a place to live now, how much are you earning, how much money is in the bank accounts, does either spouse run a business, what retirement benefits do you have, and how are you paying your bills and supporting your children. We'll review all your assets, income, debts, and other financial concerns.
We understand North Carolina law
The divorce process is complicated. You likely have many immediate needs to get you through the divorce and post-divorce. We'll help address your personal and financial needs at all stages – so you have as strong and happy a life as possible.
We'll explain how each of the following family law issues work in North Carolina and for your personal situation:
There are many different factors that affect your rights. We work to show how strong each factor is in your situation.
Our network of professionals
When hiring a family law firm, it helps to understand that the better law firms work with seasoned professionals. These professionals help you with both your emotional and financial needs. In addition to providing private help, they may participate in the legal process by filing reports, rendering opinions, and even testifying in court if necessary. Some of the professionals we work with include:
Child psychologists who can help your children adjust to the divorce. They may also help make custody and parenting plan recommendations.
Adult psychologists who specialize in helping spouses who are struggling with a divorce.
Real estate appraisers who can help place a value on your home – such as if you want to buy out your spouse's share in your home so you can keep your house.
Personal property appraisers.
Financial analysts who can review tax returns and analyze the value of any retirements that you or your spouse own.
Private investigators.
We also are skilled at working with any experts appointed by the court.
Our ability to resolve disputes
The good news is that most disputes do resolve with time. The family courts in North Carolina encourage divorce resolution since trials can be expensive and very contentious. Our lawyers have the experience, persuasiveness, and skills to resolve disputes as quickly as possible in your favor. Some of the common ways to resolve disputes include:
Negotiation between the attorneys and their clients. We're skilled at advocating for your rights with your spouse's lawyer.
Divorce mediation. Here, a third party helps to try to forge a resolution of any outstanding disputes. The recommendations of the mediator are not binding.
Divorce arbitration. Here, a third party makes binding decisions about outstanding family law disputes. Arbitration is less costly and usually less intense than a hearing before a judge.
Collaborative divorce. This resolution process involves both lawyers and spouses. Often, some of the professionals that we discussed above such as appraisers are used to help come to a divorce agreement.
These types of divorce dispute resolution processes are normally private. We'll advise you which may work best for you, depending on how well you and your spouse can work together, and many other factors.
Our protection of your children
Our lawyers are skilled at helping parents reach agreements about child custody and determining who has legal and physical custody of your children. Our lawyers also negotiate parenting plans ,which address many issues including the exact nature and time of custody and visitation, transportation of the child between parents, holiday time, health insurance and medical decisions, education, college, religion, the terms of communication when your child is with the co-parent, and many other concerns.
Experience matters
At Epperson Law Group, PLLC, our family lawyers answer your questions. We explain your options. We have a strong record of success negotiating family law agreements that last a lifetime. Our lawyers help you cope with the trauma of divorce while fighting to secure your future. We represent families in Charlotte, Boone, and Weddington. Call us at 704-321-0031 or fill out our contact page to schedule a consultation.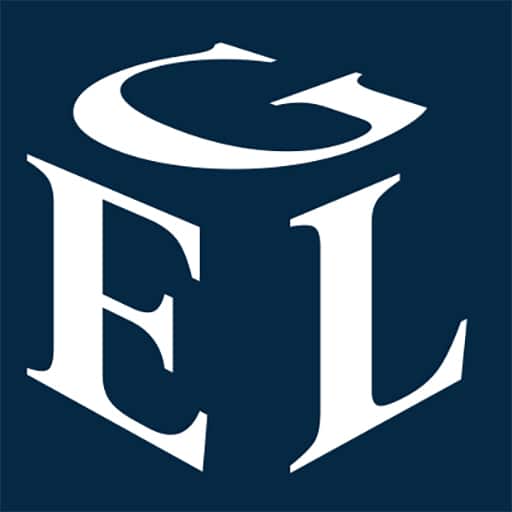 Epperson Law Group, PLLC, is guided by a commitment to helping clients achieve favorable results in an efficient manner. Our Charlotte divorce and family law attorneys work with clients every day who face a range of divorce, custody, and other family law issues.  We are equipped to help you appropriately resolve some of the most important legal matters you will ever need to address. We invite you to learn more about our team.