Learning from "Brangelina's" High-Conflict Custody Battle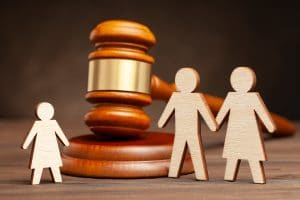 There is nothing better than a high-profile custody case to put things into perspective. Most of us read the headlines of superstars fighting over their children and property and cannot believe what we have just read. The amount of time and money that gets thrown into a contentious case can leave you questioning why it got to that level in the first place. Like a lot of custody cases, it often begins with a not-so-amicable divorce.
Brad Pitt and Angelina Jolie's publicized custody fight has been news for five long years. Just when you think it has wound down, out of nowhere it takes on another life of its own again, dominating headlines. This time the issue is that the judge had some business entanglements with Brad Pitt that were not as fully disclosed as Angelina Jolie would have liked. That conflict of interest means the child custody case that appeared to be nearing a conclusion may now have to start all over again. You need to have a lot of endurance to go the distance when you cannot agree to disagree and come to a compromise.
Pitfalls of complicated custody cases
No matter who the parties are, they are susceptible to the same problems surfacing the longer a dispute drags out. When a high net-worth divorce is involved, custody litigation can come with a larger than usual price tag. When there are more assets to divide there are more complex issues that can create further opportunity for disagreements. If one spouse does not feel like he or she is "winning" in one area of the divorce, it can mean fighting harder in another, such as child custody.
The less likely you are to find common ground and come to an agreement, the more you will spend in legal fees. With every new emergency typically comes letters, emails, and phone calls between both of your attorneys. If that does not resolve the situation, next comes the drafting of yet another motion and hearing that follows. A lot of time can be spent fighting for what you want, and that adds up quickly.
At some point you have to ask yourselves if digging your heels in is truly in the best interest of your children – or yourselves. Whether it is ego-driven, stems from lingering anger over the cause of your divorce, or you genuinely believe your children are in danger, you need to consider a new path forward when the battle has no end in sight.
Judges care only about the best interests of the child
It is important to keep in mind what judges are doing as it relates to resolution in custody cases. The prevailing thought is equal time between parents is beneficial for the children and the parents alike. If you plan on seeking full or greater custody time, you must be able to articulate why the other parent should not get equal time, which means showing a judge that equal time between you and your spouse is not in the best interest of your child.
Your kids may suffer the repercussions
Another unpleasant side effect of contentious custody litigation is that your kids are living in a constant state of uncertainty. It can have serious consequences such as:
Creating anxiety for your children that may require counseling to help them adjust.
Changes in their standard of living that can make them feel a range of emotions including guilt, anger, and betrayal.
Serving to alienate your children from one parent or the other.
Lost time with friends and extended family due to multiple relocations or shuffling between homes weekly.
All of this can keep you on edge, which causes more tension between you and your former spouse. This vicious cycle might be stopped if you attend divorce mediation in good faith. Using a neutral third party to assist you in seeing the bigger picture can focus your efforts in a healthy direction. Sparing you and your children from further stress can be healing at a time that it is much needed.
Parental alienation actions
Parental alienation is where one parent engages in behavior crafted to drive a wedge between the children and their other parent. That wedge can be both physical and emotional. Children who are the victims of parental alienation typically do not want to spend time with the parent who has been vilified and begin to view that parent as the enemy.
Recognizing parental alienation can mean that you see:
The child has an entirely negative view of the alienated parent.
The child is completely in support of the parent doing the alienating.
The child criticizes the alienated parent and mirrors the other parent's negative comments.
The child brings up situations that never occurred and were programmed into his or her memory by the alienating parent.
If alienation occurs, you might require counseling sessions to help rebuild your relationship with your child.
If you lose a custody battle, is that the end?
Not getting the exact custody plan you wanted does not mean things cannot change later. If there is a substantial and material change in circumstances, it can give you just the boost that you need to go back to court and request a modification to your child custody order.
Situations that may qualify for a modification of a child custody order include:
The custodial parent loses his or her job
There has been physical or psychological abuse by the custodial parent
Severe parental alienation has occurred that is causing irreparable damage to the parent-child bond
The custodial parent has become addicted to drugs or alcohol, which has endangered your children.
The custodial parent intends to relocate with the children causing hardship in exercising visitation.
When the happiness and wellbeing of your children is at stake, you need a strong legal team to stand with you and fight. The Charlotte child custody attorneys at Epperson Law Group, PLLC will be there with you every step of the way to win the best outcome possible for your family. To schedule your private consultation in our Charlotte, Boone, Concord, or Weddington offices call 704-321-0031, or we encourage you to reach out to us through our contact page to schedule your confidential consultation.